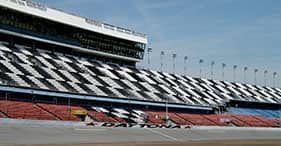 Daytona International (NASCAR) Speedway Tour
On this 90-minute Private All Access Tour (exclusive to NCL guests), you will have a unique opportunity to explore the 2.5-mile Speedway from a variety of vantage points.
Starting from
ADULT $99.00
CHILD $89.00
Approx. Duration
5 1/4 hrs
This tour is great for families.

This tour requires guests to transfer from their wheelchair to board the motorcoach (wheelchairs must be collapsible). Guests must be self-sufficient or if assistance is required, they should travel with a companion who can provide this.