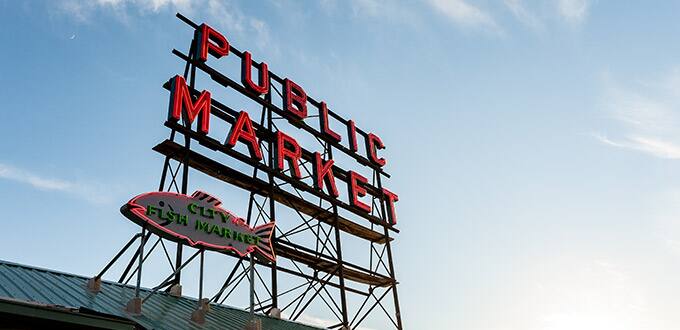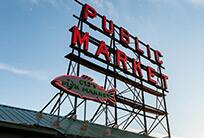 Best of Seattle (Ending at the Airport)
Seattle, Washington, EE.UU.
Duración 3 1/2 hs.
Past and present thrive side by side in Seattle, and you'll see it all on this tour of the best that Seattle has to offer. Circle the Seattle Center campus on your way to the Space Needle, where you'll soar to the top by elevator for an unforgettable vista of the Emerald City. From here, you'll head over through newly renovated Belltown to the Pike Place Market, the West Coast's largest and oldest open-air farmers market. Here you'll have the opportunity to browse the hundreds of curio shops and local artisan stalls. Don't forget to check out the 'Flying Fish', one of the more famous vendors at the Market. Then you will be treated to a scenic drive through the city to view Seattle's sports stadiums, and then discover the historic flavor of Pioneer Square, Seattle's birthplace dating back to 1852. Pass the International District and tour through the downtown core and shopping district en route to the airport. .
Need to Know:
Note:This tour is only available for guests with flights after 3:00 PM for domestic and 4:00 PM for International. Guests are responsible for ensuring their debarkation tours are compatible with their flight departure times. Guests have the option to book their flights through our Premium Air Department to ensure that flight departure times do not interfere with debark tours. Guests who go ashore do so with the understanding that they will be mixing with members of the general public.
Adultos desde: $97.99 USD
Niños desde: $75.97 USD
Desembarque