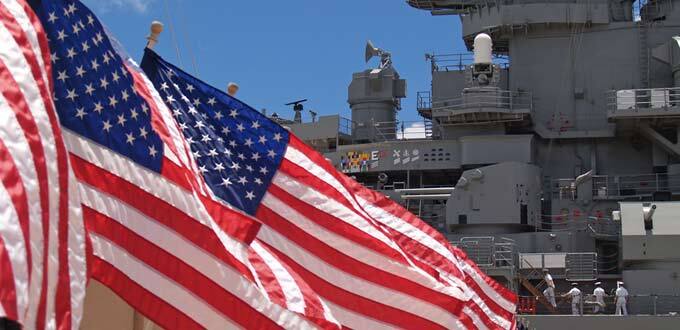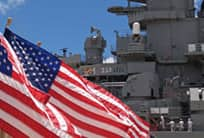 Pearl Harbor & USS Missouri (Airport Drop Off)
Honolulu, Oahu
Duración 7 1/2 hs.
Celebrate the honor, valor and courage of the World War II US servicemen on this special tour. This nostalgic journey takes you to the two places that marked the beginning and the end of the war for the United States - Pearl Harbor and the USS Missouri.
The 1941 attack on Pearl Harbor will unfold in detailed narrations and photos. From here you'll travel across the Ford Island Bridge to the historic USS Missouri battleship, nicknamed the 'Mighty Mo.' Explore the passages, rooms and corridors on a self-guided tour.
Need to Know:
Note:
It is recommended to book this excursion AFTER you have your flight information in order to avoid cancellation. Tour begins approximate 1 hour after ships' arrival with a duration of about 7.5 hours. Suggested flight departure should begin no sooner than 3 hours after tour completion.
This tour does not include the Arizona Memorial. Due to heightened security, absolutely no purses, backpacks, fanny packs or camera cases are allowed at Pearl Harbor. Cameras are permitted, but not camera cases. Snacks will be available for purchase. Participants must be able to safely climb a nearly vertical ladder if they wish to experience some areas of the USS Missouri. Cancellation deadline is Thursday 8:00am. AIRPORT CROP OFF: This tour is offered for guests with flights after 6:00 pm and drops-off at the airport only. Guests are responsible for ensuring their debarkation tours are compatible with their flight departure times.
Adultos desde: $169.00 USD
Niños desde: $139.00 USD
Desembarque