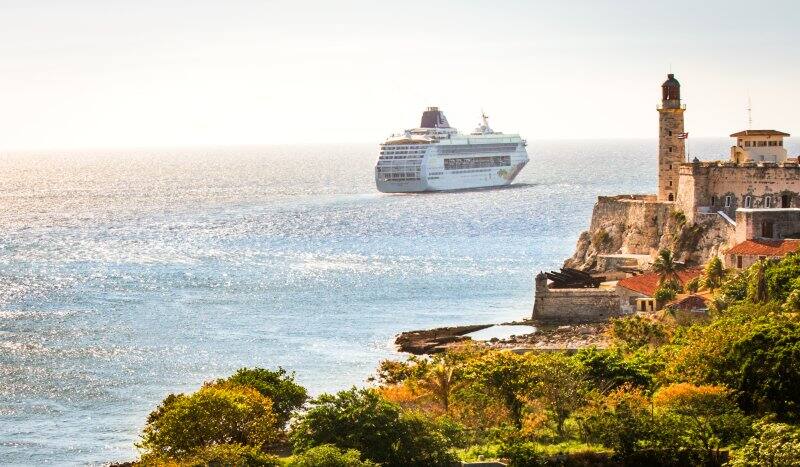 Cruising to Cuba: What You Should Know
Is it legal to travel to Cuba as a US citizen?
Yes! The Office of Foreign Assets Control (OFAC) specifies under the Cuban government's people-to-people exchange program, individual travelers may visit Cuba under the authorized self-certified travel category. What does this mean? This grassroots Cuban tourism movement is designed with the expectation that travelers will interact and engage with individuals in Cuba.
This "full-time schedule of educational exchange activities" could include the likes of talking with a local at a coffee shop, discussing works with an artist or even playing a lively game of dominoes - all designed to learn about everyday life in Cuba!
How do I Certify Myself in the People-to-People Program?
There are basically 2 steps to this process. First, you'll need to fill out a quick online Norwegian Cruise Line Travel Affidavit at least 3 days prior to sailing, which states you'll be traveling to Cuba for tourism purposes. Secondly, you'll be required to keep a log of your activities and interactions when you're in Cuba, and you'll need to keep this log for 5 years. Just think of it as journaling about your trip!
Do I need a Passport or a Visa to visit Cuba?
Yes. And yes. A valid passport is required for all foreign citizens wishing to visit Cuba. And, your passport must be valid at least 30 days beyond the date of your expected return from Cuba. An entry visa is also required before your arrival. This will be issued at the airport before you leave the US, and the current cost of this 2-part card is $100. Alternatively, once you've got your Cuba cruise booked, you can simply contact Norwegian Cruise Line and we'll obtain the visa for you. How simple is that?
Do I need Medical Insurance to travel to Cuba?
While you should never leave home without it, yes, all travelers visiting Cuba are required to provide proof of Cuba-approved medical insurance. Norwegian Cruise Line already includes this medical insurance in the price of your Cuba cruise, so relax and get ready to visit the largest island in the Caribbean!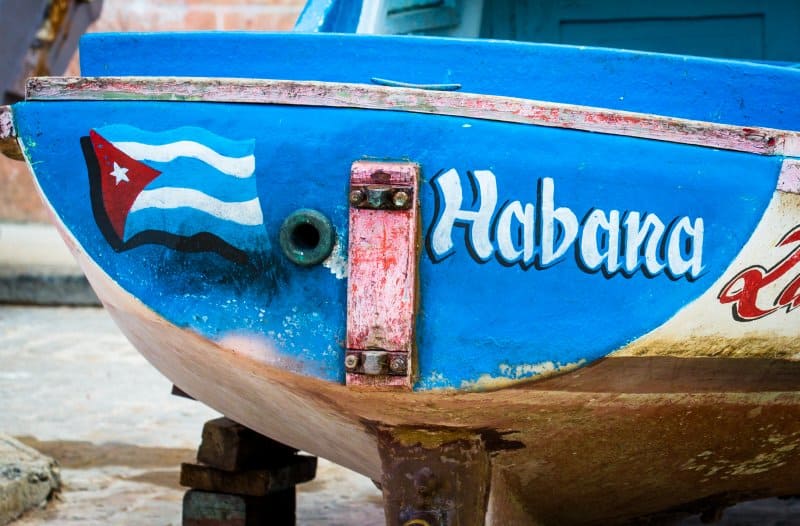 Can I use my Debit or Credit Cards in Cuba?
Probably not. While this country is open to tourism, there is still some infrastructure to be worked through. The US Department of State has advised that: "with very few exceptions, US credit and debit cards do not currently work in Cuba."
Therefore it's extremely important you bring enough cash to last through your entire trip in Cuba. US dollars can be exchanged into local Cuban currency at airports, hotels, banks and money exchanges for a fee; in order to exchange money, you'll also need to present proper identification such as your passport.
What is the Currency in Cuba?
Cuba has a dual currency system, which means they have the Cuban convertible peso (CUC), used by foreign visitors, and the Cuban peso (CUP), which is only for use by Cuban nationals. Both are legal tender but CUCs are what you will be exchanging your US dollars for. It's also important to note this US State Department warning: "regardless of the amount, exporting of CUCs is strictly prohibited." So don't try to bring Cuban currency home as a souvenir.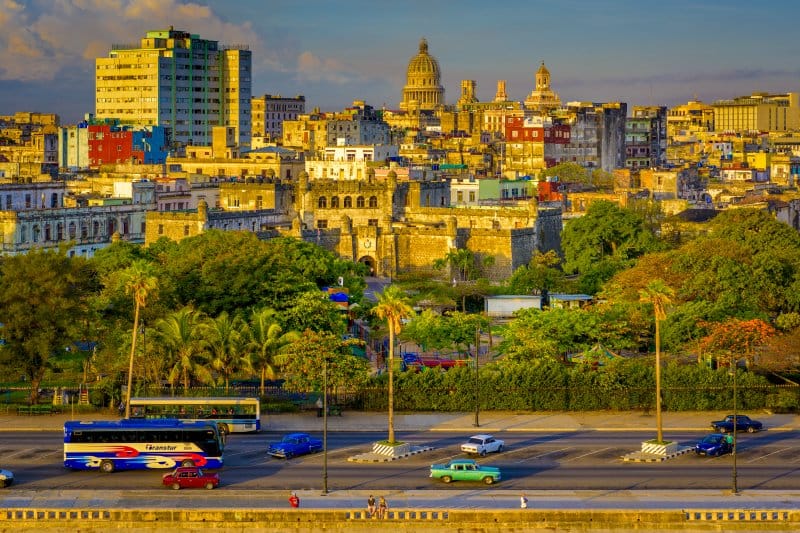 Is there Wi-Fi and Cellular service in Cuba?
As this beautiful country adapts to the recent rise in tourism, Cuba will undoubtedly have limited Wi-Fi service. However, once the Norwegian Sky or the Norwegian Sun are docked in Havana, cruisers will be able to access Wi-Fi service on the ships, although intermittent interruptions may occur. You can also find Wi-Fi services in some hotels and Internet cafes for a fee.
As for cell service, quite a few US carriers have signed roaming agreements with ETECSA, the largest Cuban telecommunications firm, which will give you access to text, voice and data services while you're in Cuba. But, be sure to check this out with your cell provider prior to leaving the US.
What Can I Bring Home from Cuba?
Cuba's 2 main crops are sugarcane and tobacco. As per the normal duty-free limits allowed by US Customs, you'll be able to bring back 1 American liter (33.8 fluid ounces) of alcohol and no more than 100 cigars for personal use. Here are some other Crowd Pleasing Souvenirs and Gifts to Bring Back from the Caribbean.