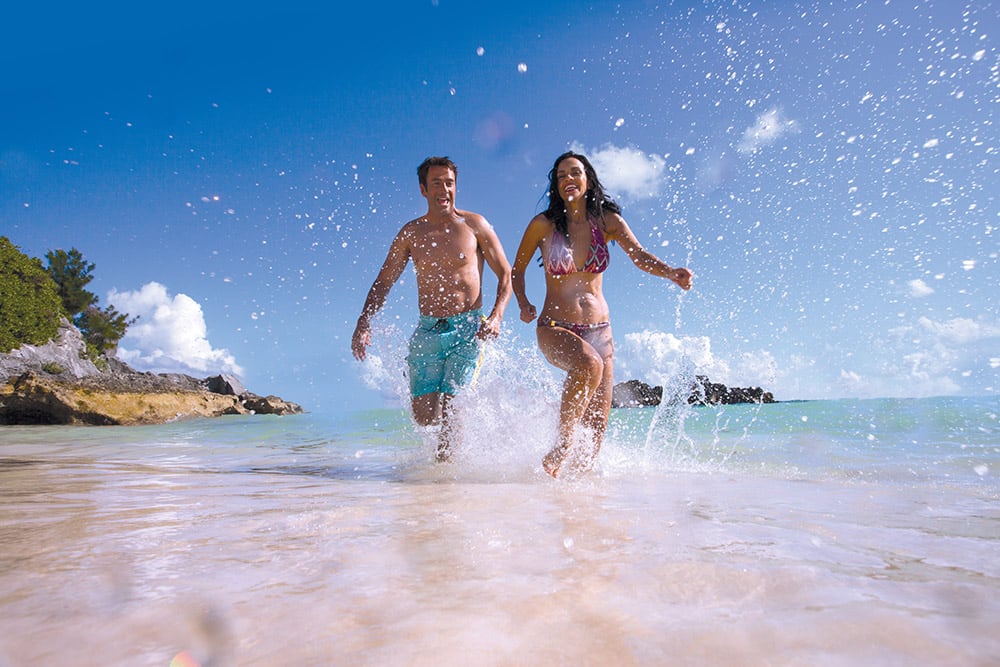 If you're in need of a break from The Big Apple, a cruise vacation can do just the trick. Norwegian Cruise Line's New York cruises can take you to Bermuda, the Caribbean, or even on a Transatlantic adventure. You can experience everything from a quick four-day getaway to Bermuda or spend 10-days island hopping in the Caribbean. Have a longer vacation in mind? Norwegian's 15-day Transatlantic cruise is the longest itinerary available on our schedule of 2021 cruises from New York. Just check your calendar and pick a spot. You can leave the rest up to us.
Ready to start planning? Explore all 2021 cruises from New York.
Cruise Bermuda in 2021 from NYC
If you've dreamed of traveling to Bermuda, Norwegian offers four-day, five-day, and seven-day itineraries when you book a cruise from NYC. Cruceros en Bermudas do not stop anywhere else except Royal Naval Dockyard in Bermuda. If you book a four-day journey, you'll have two days at sea and one day in Bermuda. With a five-day cruise, you have an overnight in Bermuda. Norwegian's seven-day Bermuda cruise includes two overnights and three days at sea.
Royal Naval Dockyard is located on Bermuda's East End, where you'll find plenty of water sports, pristine beaches, a craft market, and maritime museum. If you want to explore more of the island, Norwegian offers cruise passengers numerous exciting excursions. Some of these include:
Rising Son Catamaran Swim and Snorkel: This is considered one of Bermuda's ultimate sailing experiences. Relax in the trampolines and hop in the water to swim and/or snorkel.
Shipwreck and Coral Reef Snorkel: Choose this excursion to snorkel along Bermuda's healthy coral reefs as well as the Constellation shipwreck, made famous in the movie "The Deep."
Caves and Waves: Start your excursion off by exploring the fascinating geological wonders in Crystal Caves. Then you will wander along a series of beaches that are connected by various footpaths.
Famous Homes and Hideaways Cruise: If you want to be out on the water but stay dry, consider a cruise like the famous homes and hideaways. Here you'll get to see some of Bermuda's charming homes and some impressive mansions along "Millionaire's Row."
Two-Tank Dive: Certified divers can explore the depths of the infamous Bermuda Triangle. With an extensive coral system in the vicinity, Bermuda has become a magnet for shipwrecks, with more than 350 wreck sites scattered around the island.
West End Trolley Tour: Learn about the Royal Navy Dockyard area as you explore the West End by trolley.
These are just a few of the adventures that await you in Bermuda. There's also golfing, kayaking, mountain biking, electric bikes, and more. Cruises to Bermuda are primarily on Norwegian Encore, while two seven-day itineraries are on Norwegian Joy and Norwegian Breakaway.
2021 Caribbean Cruises from NYC
On Norwegian's 2021 cruises from New York, two 10-day Southern Caribbean itineraries visit almost all the same ports. The cruise that departs in February stops in:
Puerto Plata, República Dominicana
Philipsburg, St. Maarten
Basseterre, St. Kitts
Tórtola, Islas Vírgenes Británicas
On the cruise itinerary that departs in March, you'll stop in San Juan, Puerto Rico, instead of Basseterre, St, Kitts. Both routes include four days at sea, giving you a great mix of Caribbean beach ports and plenty of time to explore the activities aboard Norwegian Gem.
Los Caribe sur is home to world-class diving and water sports, plenty of historical sights, and incredible cuisine. You'll find Norwegian offers an excellent selection of excursions in each port. Make your own perfume in San Martín, take surfing lessons in San Juan, or dive shipwrecks in Tortola. These are just a few of the excursions available when you book a Norwegian New York cruise to the Caribbean.
CRUCEROS RELACIONADOS:
4-Day Bermuda Cruise from New York on Norwegian Joy
7-Day Bahamas Cruise from New York on Norwegian Getaway
2021 Bahamas Cruises from New York
Norwegian's seven-day itineraries to the Bahamas from NYC all stop in Orlando (Port Canaveral), Great Stirrup Cay, y Nasáu. Great Stirrup Cay is reserved for Norwegian cruise passengers. You can be as active or relaxed as you want here.
Rent a Wave Runner, go parasailing, snorkeling, and try to balance on stand-up paddleboards. Book an excursion to visit nearby Stingray City or the famous swimming pigs. You can also relax on Great Stirrup Cay. Rent private suites and villas for the day for the ultimate private escape in the Bahamas.
2021 Transatlantic Cruises from New York City
Norwegian's 15-day Transatlantic cruise includes stops in:
Bermudas
Ponta Delgada, Azores
Lisboa, Portugal
Vigo, España
Portland, Inglaterra
Brussels/Bruges, Belgium
Transatlántico adventure ends when you disembark in London. Devour Belgian chocolates and sample iconic Belgian beers in Bruges, and experience Lisbon's top sights with an Unlimited Attraction pass. See a crater that's five miles in diameter in the Azores, take a day trip in France to see the D-Day Landing Beaches of Normandy, and more.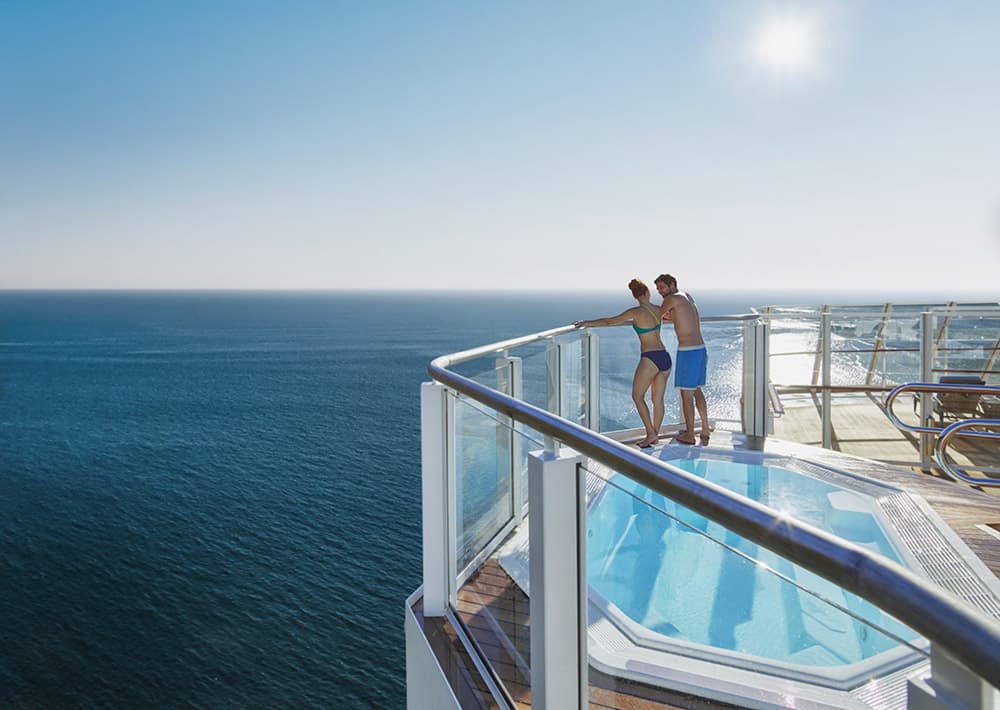 Enjoy the Onboard Norwegian Experience
Whether you book a 2021 cruise from New York on Norwegian's Encore, Gem, Getaway, Joy, or Breakaway ship, you'll quickly understand why we are a leader in the cruise industry. Todo Norwegian cruise ships offer numerous specialty dining options and themed bars and lounges where you can unwind after a long day of exploring. Book a spa treatment or relax in your ship's pool or hot tub.
If you are traveling with younger family members, Norwegian's ships feature various activities and themed areas designed for specific age groups. You can relax without feeling guilty, as your kids will love all the options onboard.
Haven't made up your mind yet on which cruise to book? While you are narrowing down your options, be sure to sign up for Ofertas de cruceros de Norwegian. You will receive the latest specials and offers in your inbox so you won't miss any fantastic new deals that might entice you to book your 2021 cruise from New York sooner rather than later!