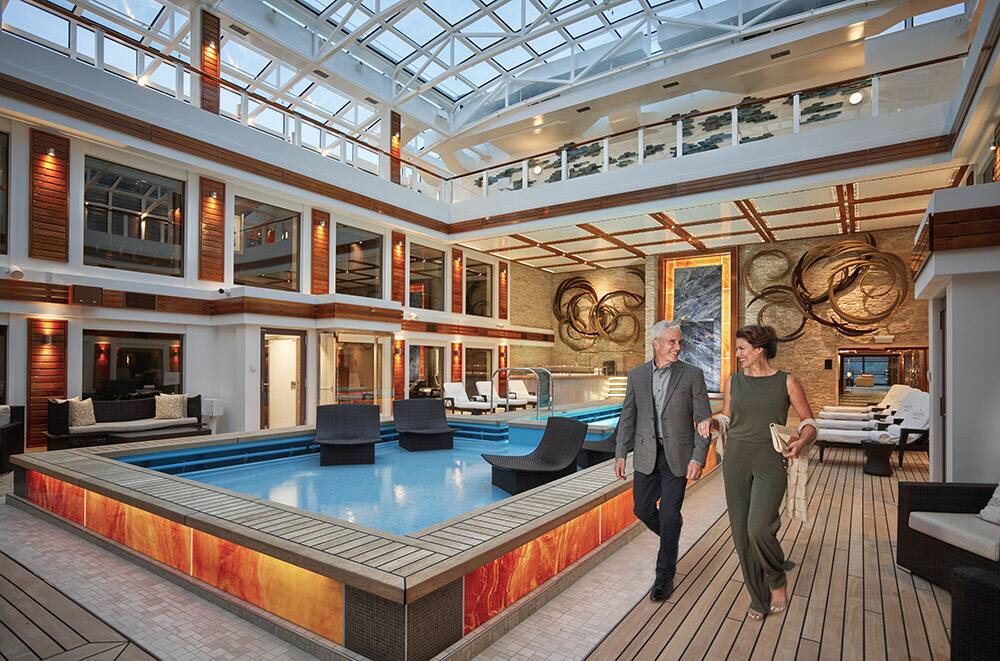 Sometimes a cruise isn't about the ports you visit so much as the journey between them. People have been sailing across the Atlantic Ocean for centuries. And if it's something you're curious about experiencing, Norwegian Cruise Line offers several Transatlantic cruises that let you enjoy this journey in style while stopping in some iconic ports of call. If you have ever dreamed of cruising across the Atlantic Ocean, here is what you need to know about Norwegian's 2021 Transatlantic cruises.
Ready to start planning? Explore all 2021 Transatlantic cruises.
Why Book a 2021 Transatlantic Cruise?
There are many reasons to consider booking a Crucero transatlántico, including great prices. Transatlantic cruises are only offered a couple of times a year as ships reposition between their seasonal bases. Norwegian's Transatlantic cruises are all 15-days or more, giving you multiple days at sea to relax and explore your Norwegian cruise ship. There are educational opportunities and fun events planned as all passengers will be on board for consecutive days.
If you are looking for a romantic getaway, many Transatlantic cruises see fewer families booking. Some parents prefer to take their younger children on shorter journeys or don't have more than two weeks of vacation. Another perk to these types of cruise vacations is the lack of jet lag. You don't have to endure a 10+ hour flight to get to your embarkation point.
Because Transatlantic sailings are only offered once or twice a year per ship, these itineraries often sell out fast. It's essential to make up your mind and book early, or you risk losing out on your preferred Transatlantic cruise.
Cruise Ports on a Transatlantic Cruise
Depending on the itinerary you choose, you may have very few ports of call. One of the benefits of Transatlantic cruises is the ability to spend days at sea relaxing without feeling like you are missing out if you aren't off the ship for the full day in every port.
Para 2021 Transatlantic cruises, embarkation ports include San Juan, Puerto Rico; Rome, Italy; Lisbon, Portugal; and United States ports like Miami and New York. Your days at sea and ports of call will vary depending on which cruise you book. Possible ports of call include:
Santa Cruz de Tenerife, Islas Canarias
Santa Cruz de Tenerife is the largest of the Canary Islands. The beaches in the Canary Islands are a big draw, especially the yellow and black sand beaches near Santa Cruz de Tenerife. Head away from the beaches to the old town where you can see historic sites like the Church of the Immaculate Conception and the Palacio de Carta.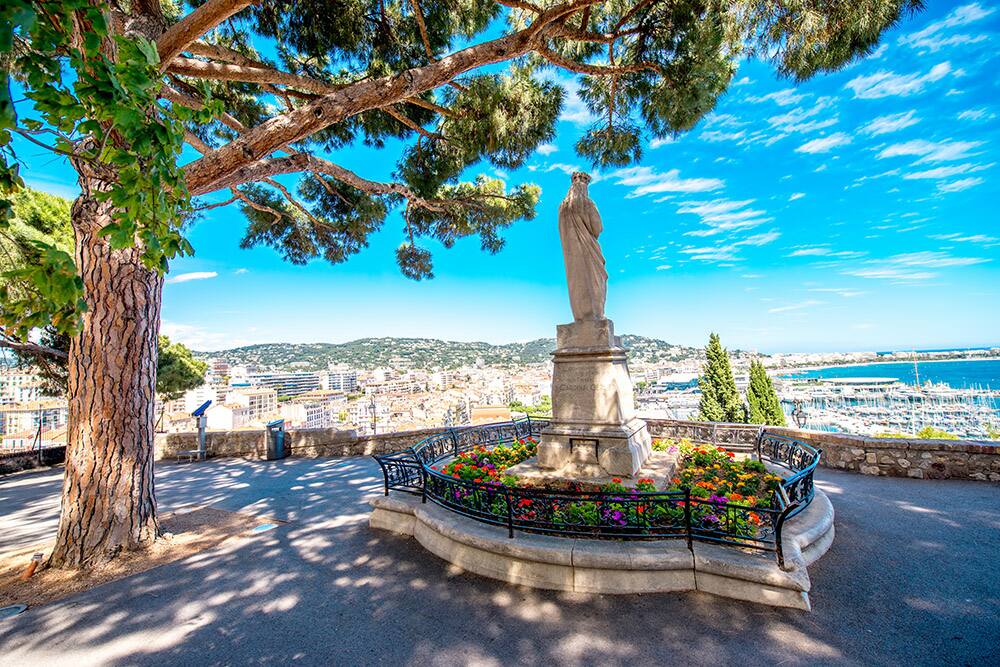 Cannes, Francia
Experience the French Riviera, where many of the rich and famous from around the world have holiday homes. Cannes is also home to the famous International Film Festival that draws quite a crowd every year. Take a stroll down the tree-lined promenade where you'll see many lavish seaside apartments and homes.
Granada (Malaga) Spain
Dock in Málaga, which is about 1.5 hours away from Granada. Due to its strategic position on the Mediterranean Sea, the city has seen its fair share of invasions throughout the centuries. Head to Granada, where you will find a blend of European and Arab influences. Visit The Alhambra to see one of the best examples of Moorish art in the country.
Ponta Delgada, Azores
Ponta Delgada is the capital of Portugal's Azores archipelago. Ponta Delgada is home to many important historical sites and outdoor activities, like whale watching. You can also head away from the harbor and visit one of the stunning natural attractions, like the Lake of Fire or the Lake of seven Cities.
CRUCEROS RELACIONADOS:
Crucero transatlántico desde Lisboa, 14 días
Bermudas
A 15-day Transatlantic cruise departing from New York includes a day in Bermudas before continuing to Europe. Dock at Royal Naval Dockyard and enjoy some fun in the sun at one of Bermuda's pristine beaches. If you want to explore more of Bermuda, there is a fascinating maritime museum, plenty of shopping, and ample water sport activities available.
Reikiavik, Islandia
Another option for a 15-day Transatlantic cruise out of New York heads to Nova Scotia and then on to Iceland where you'll have an overnight in Reikiavik. Understandably, Iceland is a photographer's dream destination with its quaint villages, scenic landscapes, year-round waterfalls, and iconic hot springs.
Holyhead, Wales
Holyhead is a ferry port located on Holy Island in Wales. There is archeological evidence that indicates people have been sailing between Holyhead and Ireland for over 4,000 years. There are numerous historic sites in town and plenty of outdoor activities to keep you busy for a whole day here.
Recife, Brasil
When you book a 14-day Transatlantic Spain and Brazil cruise, you can visit destinations like Recife in Brazil. Aside from its famous beaches, there are beautiful canals, inlets, and bridges. What started with some 16th-century fishing shacks is now a bustling city with lively nightlife, renowned cuisine, and rich culture. You can head north of Recife to step back in time with a visit to Olinda. This small town built on the steep hillsides features many centuries-old historic sites and sweeping views over the Atlantic Ocean.
Choosing Between 2021 Transatlantic Cruises
Are you still deciding which Transatlantic cruise is right for you? Don't wait too long to book, or you might find the one you want has already sold out. While you are narrowing down your options, be sure to sign up for Ofertas de cruceros de Norwegian. You will receive the latest offers on all Norwegian cruises, so you won't miss out on any new offers before booking your 2021 Transatlantic cruise.