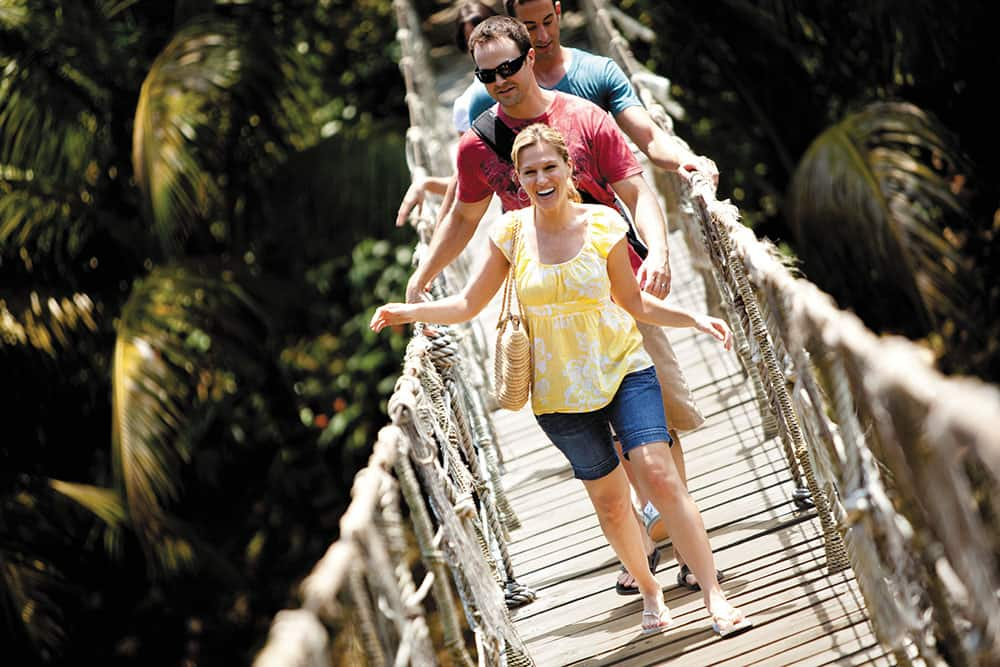 Are you in charge of planning a family reunion, professional work or school trip or a bachelor/bachelorette party? A crucero para grupo is a perfect way to make your event unforgettable and unique.
When you embark on a group cruise with Norwegian, you'll get to explore the world with some of your favorite people. And, cruising today is no longer a one-size-fits-all experience. Here are some of the many benefits of booking a cruise for your group:
Easy to plan – Norwegian's Groups Department will assist you in planning every step of the way. They'll take care of the details for you so that you can focus on having a good time with your group.
Special perks – When you book a group cruise, you'll earn many special perks throughout your cruise, including free cruises. Or, you can choose from a variety of complimentary amenities, such as unlimited alcoholic and non-alcoholic beverages, specialty dining or free internet.
All-inclusive - A cruise includes fine dining, Broadway-caliber shows, nightlife, kids programming, and more.
Customized for your group - Your cruise can be customized the way that you want it. We can arrange group shore excursions, dining, cocktail hours and more.
Affordable - Cruises are affordable. There are a variety of options available for every budget. Group members can choose discounted cruise deals from either Sail Away rates or Free at Sea offers.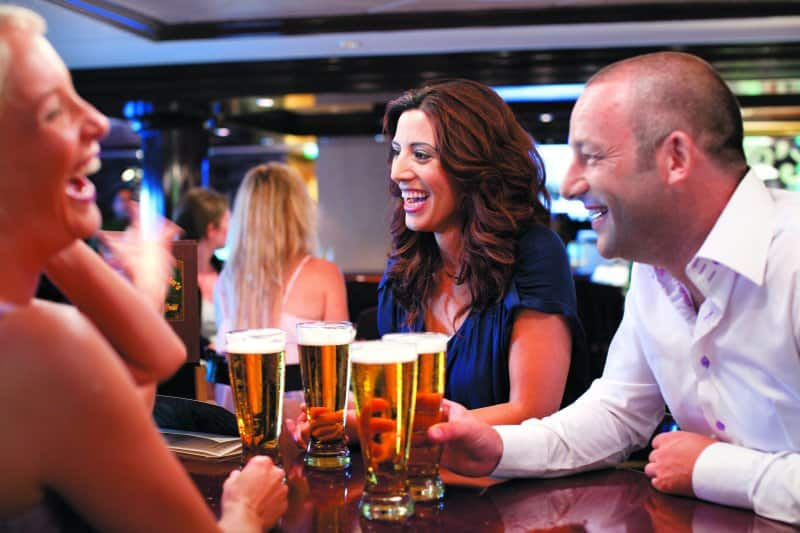 Coordinating any large group event might seem like an impossible challenge, but Norwegian's here to help. I've put together five top-notch ideas to help you plan an unforgettable and fun group cruise for any occasion.
#1. Find the Right Group Leader
For any group event to happen there must be a leader. The leader is the person who will coordinate directly with Norwegian's Groups Department to plan the cruise. They will send out invitations to the group, communicate with other group members, and outline other aspects of the cruise.
Your group leader should be a take-charge type of person who enjoys directing and leading. They must be assertive yet sensitive to group member's needs. The leader should be someone who is comfortable handling unforeseen things that tend to pop up with any event.
#2. Choose an Itinerary and Ship That Will Appeal to Everyone
Even with a group of 20 people or more, it is easy to find a cruise itinerary and ship that will make everyone happy. Norwegian Bliss, the newest ship in Norwegian's lineup, is perfect whether your group is cruising to Alaska or The Caribbean. The vessel features an observation lounge where group members can gather and watch dolphins splashing through Caribbean waters.
If your group is active, members will revel in the many activities available when you cruise Norwegian Bliss to Alaska, such as dog sledding and bird-watching. From the largest competitive race track at sea to a multitude of bars and lounges, Norwegian Bliss has something for every member of your group. The sixteenth ship in the fleet, this vessel is just one of the many great cruceros for your group to choose from. All cruise ships have a variety of accommodations, eateries, and activities. Exciting itineraries range from sunny cruises to The Caribbean to exciting Cruceros en Europa.
#3. Plan Ahead
The key to a successful group event is careful planning. It can be a challenge to book a stateroom on a popular sailing during busy travel times. And, if you need multiple quad cabins or connecting staterooms, it can be even more of a challenge to book if you wait too long. Booking your crucero para grupo ahead of time will also give you plenty of time to book group shore excursions, get t-shirts made, and organize air and other travel arrangements.
#4. Consider All of the Details
How will your group get from the hotel to the cruise port? Will you need to hire a group shuttle? What kinds of activities do you want to plan for the group? There are a lot of details to consider, which is why it is so important to plan and to work closely with your Groups Department representative. It might also be helpful to set up a Facebook page for the group to help everyone communicate. This is very easy to do and helps keep everyone in the loop regarding the group plans.
#5. Stick To Group Shore Excursions
While it might sound adventurous to set out on your own in port, this doesn't always work out very well with large groups. Instead, consider signing up for group excursiones en tierra. Let the tour guide manage the logistics for you, while you and your traveling companions focus on the wonders that await you ashore.
Have you planned a group cruise before? What are some of your top tips?