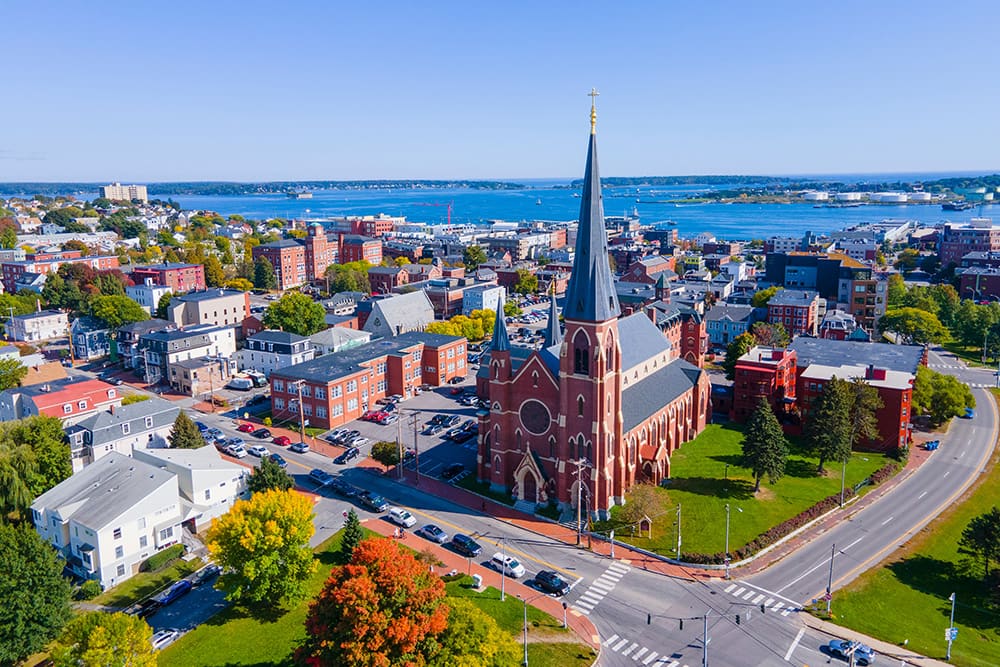 Cruising to Portland, Maine offers the chance to explore a place that gives off a small-town vibe despite world-class food and endless culture and entertainment, making it a must-visit destination. The energy in Portland is unlike anything else. There are few other places where you can indulge in affordable, world-class lobster, boutique shopping, eclectic lighthouse visits, and some of the best craft beer in the world. Add in all the fun of Norwegian Cruise Line, and you're in for the trip of a lifetime.
¿Listo para empezar a planificar? Explora todos los Cruceros a Portland.
1. Tour Portland's Picturesque Lighthouses
A trip to Portland, Maine, isn't complete without a tour of some of the top lighthouses of Maine. Portland Head Light is Maine's oldest lighthouse, dating back to 1791. You can take a stroll through the actual former Keepers' Quarters, which has since been turned into a museum and gift shop. Spring Point Ledge Lighthouse is the only caisson-style lighthouse in the U.S that you can visit.
The lighthouse is at the end of a breakwater, making it a popular photo spot, especially if you visit as the sun sets over Casco Bay. Sign up for a Portland Highlights & Lighthouses excursion to experience some of the best lighthouses in the Portland area.
CRUCEROS RELACIONADOS:
Canadá y Nueva Inglaterra, ida y vuelta desde Boston: Portland y Bar Harbor, 7 días
Canadá y Nueva Inglaterra desde De la Ciudad de Quebec  a Boston, 7 días
Canadá y Nueva Inglaterra desde Quebec: Boston y Martha's Vineyard, 10 días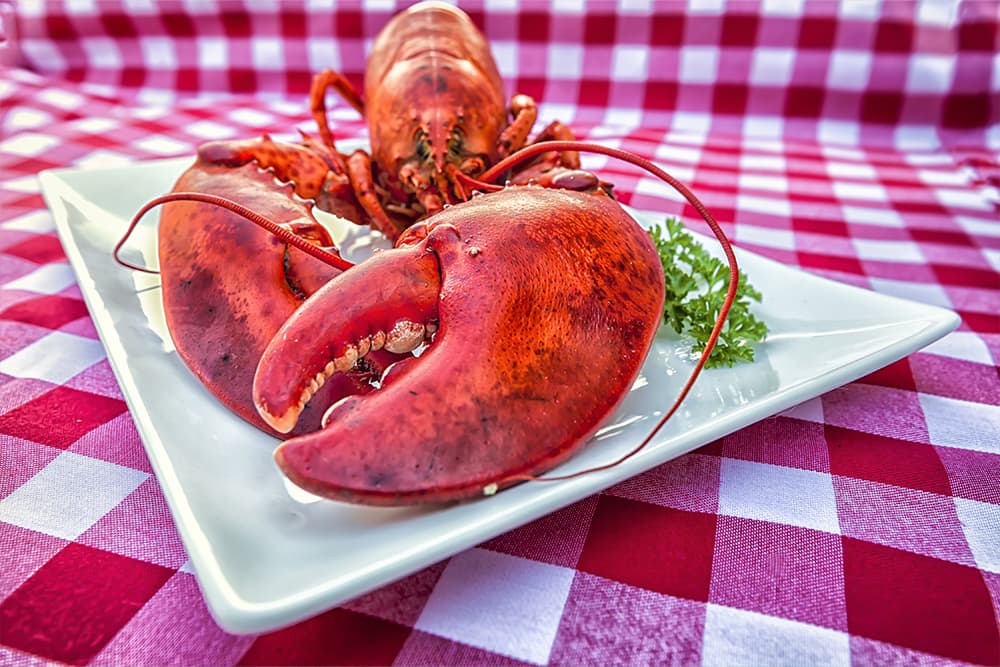 2. Taste Maine Lobsters & Potato Donuts
A potato donut may sound like an odd delicacy anywhere other than Portland. But here, it's a dish you have to try at least once. Portland, Maine, and lobster have become synonymous with each other. An unequal balance of cod and lobster has led to an overabundance of lobster in Maine. Over the years, local chefs and restaurateurs have adapted to create delicious, mouth-watering lobster dishes.
Portland has perfected the lobster. You'll find a sweet flavor that is tender but not tough. The colder weather of the Northeast coast also means you get a lobster flavor that's not salty. The great thing about lobster in Maine is that you don't have to go to a fancy, upscale restaurant to enjoy it as you may have to other places in the country. In fact, the best lobster in Maine is served on the beach.
While you may be able to get lobster anywhere, you can't experience your first traditional lobster bake anywhere other than Portland. Also known as a clambake, it involves steaming lobster, corn, and clams oceanside over a fire.
3. Shop Locally Owned Stores
Bring home your own little piece of Portland by visiting some of the quaint, locally owned shops. Searching for and shopping among these small villages in Portland is a great way to discover your own local-area treasures. From recycled tote bags to your own Maine cooking ingredients, shopping in Portland is truly a unique experience. The Old Port District is where you'll find most of the shops worth visiting if you're looking to take home something different.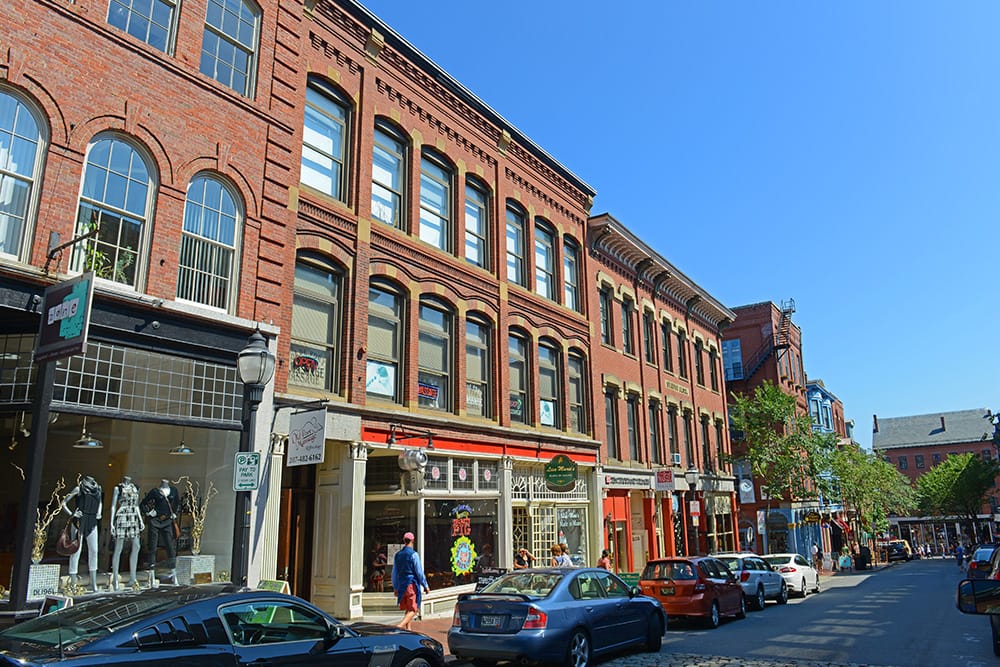 4. Explore Historical Attractions & Landmarks
Portland is also full of entertaining attractions and landmarks. The Portland Museum of Art is in the vibrant Arts District of Portland, surrounded by tap houses, coffee shops, and other must-visit landmarks. The Victoria Mansion is within walking distance and is a great stop for its beautiful architecture. The Main Narrow Gauge Railroad is a fun trip back in Portland's history. Located just two minutes from Norwegian's Portland port, you can hop on the three-mile train ride that fills you in on some of the area's most important history.
The Portland Observatory is an 86-foot tall tower that was once an important part of the harbor's communication. Today, you can explore the recently renovated and refurbished historic maritime station yourself. A stroll through the cobblestone streets of Old Port is also a must-do when in Portland. Wharf Street will draw you to it with its charm and romanticism. Commercial Street is a bustling tourist area lined with delicious restaurants and fun shops.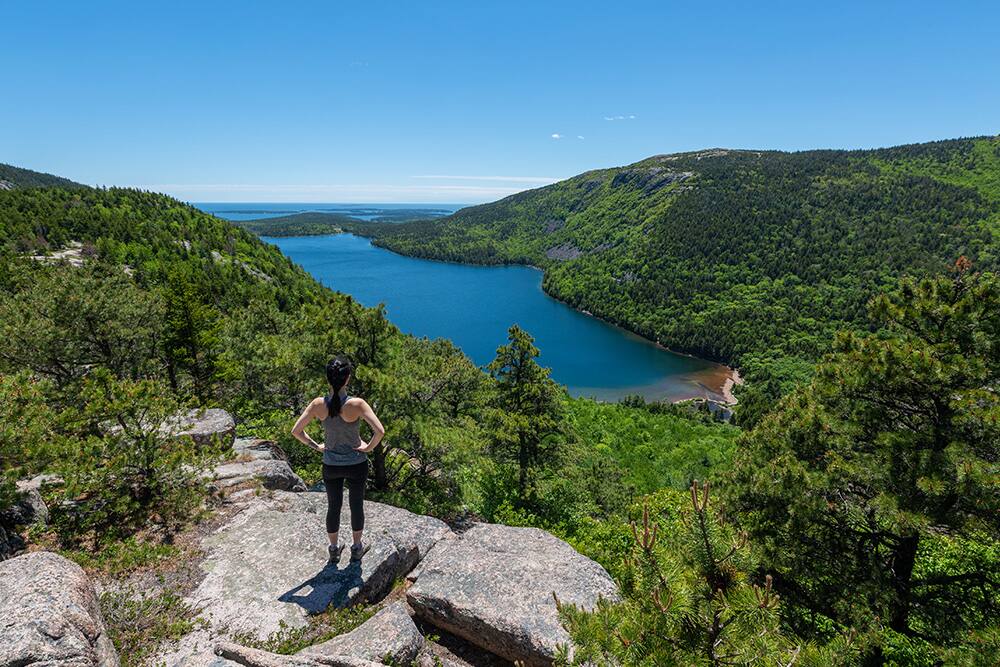 5. Discover Outdoor Adventure
Bike or hike your way through some of Portland's best outdoor attractions. Mackworth Island State Park is just a few miles from Norwegian's port. Mostly untouched, you can enjoy a more rural side of Portland here. The rocky beaches offer memorable sunsets, and you can capture views of Casco Bay from afar. You might also be surprised to learn that Portland is home to a natural waterfall, Jewell Falls. A moderate walk through the Fore River Sanctuary will lead you to the cascading waterfall.
The park is also great for birdwatching, as it's one of the places where salt and freshwater meet. For a more relaxing outdoor adventure in Portland, a 20-minute ferry ride will take you to Peaks Island, where you can enjoy relaxing cafes and World War II history. Portland is also a prime destination for fall foliage. A Norwegian New England fall cruise lets you explore Portland and other nearby East Coast destinations for a truly immersive fall getaway.
6. Sip On Delicious Craft Beers
Portland has become one of the top brewing cities over the last decade. More recently, it has even come to be recognized as the county's craft beer capital. Allagash Brewing is perhaps one of the biggest breweries in the region, responsible for producing over 45,000 barrels of beer each year. You'll find your fair share of local and big-name breweries to try in Portland. A pub crawl through Portland is a fun way to try the area's best flavors while also meeting new friends.
7. Take in the Views in Portland
There's nothing quite like the views of the Atlantic Ocean as they fade away the closer you get to the Portland port. Hop aboard Norwegian Gem, Breakaway, Pearl, or Escapada for an unforgettable New England cruise. You can enjoy world-class dining, days spent at the spa, or duty-free shopping aboard Norwegian. Just think of it as your cruise vacation before your Portland vacation.
Portland, Maine, is a walkable city with entertainment and food that'll please everyone. With a deep history and memorable landscapes, Portland is a premier port call along your cruise vacation. Make sure you sign up to track all our New England cruises, including last-minute deals.